Panel Beaters In

Dandenong
Ace Automotive are professional Panel Beaters Dandenong offering uncompromised quality and expert solutions. Panel beating is a comprehensive process which is derived from a number of smaller processes performed with skills and knowledge. The ultimate goal of panel beating services is to repair a vehicle to a pre-damage condition. The expert Panel Beaters Dandenong understand their job well and assess the extent of the damage to the vehicle, before offering the panel beating solution.
While panel beating literally means beating a surface to put a panel back in shape, it is actually a process that has evolved with time. Today, panel beating defines many other processes, including filling the gap on a panel with different materials, replacing entire panel or a part of it, or removing dent using pressure pumps and more. However, any which way, it is the method dedicated to restoring panels to their original shape after an accident, crash or minor hit.
At Aces Automotive, we are professional panel beaters in Dandenong with years of experience. We have offered successful panel restoration results to a number of clients with both old and new car models. We follow a protocol for panel beating to ensure 100% satisfactory results. The process starts from a thorough assessment, determining the best procedure to restore the panel and performing panel beating to bring forth the best results.
We possess a number of state-of-the-art machinery which is aligned with the latest techniques to create exemplary results, putting your vehicle into a new like condition. Our expert panel beaters in Dandenong, ensure that the services are the best match for your specific car crash condition and ensure excellent results. From structural damage solutions to aesthetic value enhancement, our panel beating services are best to recover from any vehicle panel damage.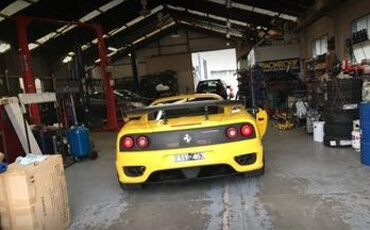 Call us today to get a friendly, trustworthy, reliable mechanical repair services in dandenong for your vehicle.